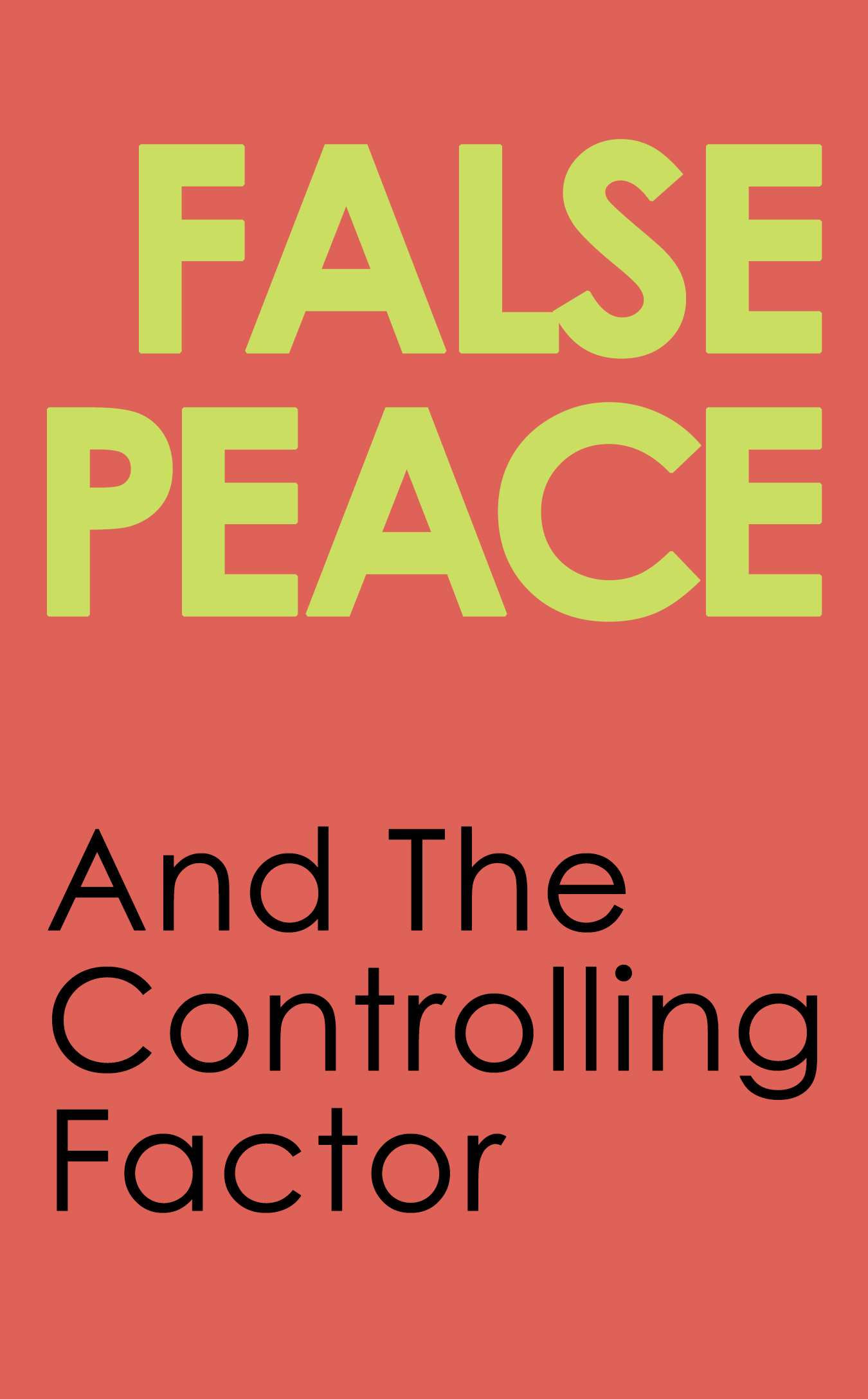 If we don't acquire true peace, whenever the wind blows, we will as well…
I love "To Do" lists and spreadsheets and all of my digital files organized and labeled. I'm a Doer—busy…productive…even when I have supposed down-time. The more "To Do's" I checked off, the happier I was. I believed I had peace of mind that seemed directly related to my high-level productivity.
In a similar sense, when people would treat me the way I wanted to be treated, or the way they I wanted them to treat others for that matter, I'd smile inwardly, pleased at what a peaceful day I'd had. Their good behavior literally made my day.
I asked myself why I didn't feel peace when I didn't tick all the boxes on my "To Do" list; or when people weren't being nice to each other on social media; or when things didn't go as desired. When things didn't go as planned, was my peace still deep within but I just didn't feel it? Did my peace fall out and get lost somewhere? Did it come back once things got better or I felt better or people were acting better? I'd deceived myself into thinking my peace came and went based on superficial things. True peace doesn't ebb and flow with feelings and happenings. I'd often been relying on a FALSE PEACE.
Christ, Who should always be my through and through Stabilizer, had been set aside and replaced with circumstantial peace. Like Martha (Luke 10:38-42), I was focused on the wrong things.
I'D BASED MY PEACE ON WHETHER OR NOT PEOPLE AND SITUATIONS MET MY EXPECTATIONS
OUR STRONG-WILLED DECISIONS TO "BE PEACEFUL"
WILL NEVER BE ENOUGH TO GENERATE TRUE PEACE
BECAUSE PEACE IS A COMBINATION OF BEING A CHOICE, A GIFT, AND A PERSON
(Colossians 3:15 (AMP)
Peace based on thoughts, feelings, events, or our own or others' behavior, are unreliable, fluctuating, and shallow foundations upon which to build or stand or live. Relying on these things to steady us does the opposite—it makes us wishy-washy, immature, and far from what God has thankfully provided us. The gift and true Peace of God is immovable…unshakeable…Irreversible. (Psa 62:2,6, Acts 2:25)
TRUE PEACE DOESN'T WAVER BACK AND FORTH—
PEACE STABILIZES
TRUE PEACE DOESN'T COME AND GO—
PEACE IS A FOUNDATION
TRUE PEACE ISN'T A RESPONSE—
PEACE IS OUR RUDDER
Peace dwells within us: our peace is Christ's very own peace. Peace is our inheritance and the fruit of His Peace comes out of relationship with Him—the Prince, the Leader, the Ruler, the Commander of Peace.
The Lord surpassed and replaced my expectations and definitions of peace with Himself.
I have no excuse to keep labeling things like worry, offense, guilt, agitation, tribulations, and anxiety as a lack of peace—for equating emotional fulfillment with the Peace of God. I couldn't keep requiring certain conditions to meet my expectations in order for me to live-in-peace! I had to either allow Peace to rule, or reject Him—the Gift given.
There is no way we cannot have peace if we are truly His—truly living, moving, and being in Him (Acts 17:28)—seeking Him first (Mat 6:33). Peace was given to us, once and for all by way of salvation.
PEACE HAS BEEN SPIRITUALLY SEALED (ROOTED) WITHIN US
"Peace I leave with you; My [own] peace I now give and bequeath to you. Not as the world gives do I give to you. Do not let your hearts be troubled, neither let them be afraid. [Stop allowing yourselves to be agitated and disturbed; and do not permit yourselves to be fearful and intimidated and cowardly and unsettled.]" (John 14:27 AMPC)
Did you hear that? Stop allowing (ala 2 Corinthians 10:5). Wow!
John 14:27 in the AMP version doesn't say, "Let every peaceful circumstance calm you"; it says, "…Let My perfect peace calm you in every circumstance…". i.e. we ought to stop allowing—stop permitting—ourselves to be agitated and unsettled and start allowing the Holy Spirit to be Who He is longing to be within and for us (Isaiah 30:18 AMP). Part of that allowance is getting a grip on our thoughts (Gal 5:23).
We can choose to, or not to yield to, accept, and receive Him as Peace.
WHAT A TRAGEDY TO HAVE GOD BUT NOT THE FRUIT AND POWER OF GOD, (Gal 5:22 AMP) instead choosing worry, anxiety, irritation, guilt, regret, condemnation, offense, resentment, criticism, blame, jealousy, carnality, unrest…
Again, our receiving True Peace comes in part by choice, but also by revelation (truth and instruction being uncovered/disclosed/revealed by the Holy Spirit).
REVELATION WON'T TAKE ROOT IN A PERSON WHOSE MIND IS UN-RENEWED AND UNWILLING—WHOSE GOD IS THEIR FEELINGS
There has be a connection—a direct line and yielded-ness of our souls to the written and Living Word we've received (Heb 4:12). Otherwise, we will continue convincing ourselves that we don't have peace when we do; or we do have peace when we don't. Our minds have to be transformed by the Word and truth of the matter: THE Holy Spirit is our Peace and He, Peace, has made His home within us.
OUR SPIRITS HAVE BEEN RENEWED TO PEACE, IT'S OUR MINDS THAT HAVEN'T
…do not be conformed to this world [any longer with its superficial values and customs], but be transformed and progressively changed [as you mature spiritually] by the renewing of your mind [focusing on godly values and ethical attitudes], so that you may prove [for yourselves] what the will of God is, that which is good and acceptable and perfect [in His plan and purpose for you]. / Romans 12:2 (AMP)
PEACE'S DEVELOPMENT AND PERMANENCY IN THE SOUL (MIND, WILL, AND EMOTIONS) COMES BY SPENDING TIME WITH THE ONE WHO PROVIDES IT
THE ONE WHO IS IT
No matter what does or doesn't happen, how we do or don't feel, we ought to fight hard to allow Him—Peace—to act as Umpire in our hearts. Otherwise,
IF WE DON'T COME TO KNOW HIS PEACE, WHENEVER THE WIND BLOWS,
WE WILL AS WELL
Let the peace of Christ [the inner calm of one who walks daily with Him] be THE CONTROLLING FACTOR in your hearts [deciding and settling questions that arise]. To this peace indeed you were called as members in one body [of believers]. And be thankful [to God always]. / Colossians 3:15 (AMP)
PEACE OF MIND, EVEN IN THE WORST OF CIRCUMSTANCES, IS POSSIBLE
Do not be anxious or worried about anything, but in everything [every circumstance and situation] by prayer and petition with thanksgiving, continue to make your [specific] requests known to God. And the peace of God [that peace which reassures the heart, that peace] which transcends all understanding, [that peace which] stands guard over your hearts and your minds in Christ Jesus [is yours]. / Philippians 4:6-7 (AMP)
WANT TRUE PEACE? GO TO HIM
WANT TO REMAIN IN PEACE? CLING TO HIM
Jesus often said to follow Him, but a friend of mine reminded me of Matthew 11:28 where He says "Come to Me": Come to Me, all you who labor and are heavy-laden and overburdened, and I will cause you to rest [I will ease and relieve and refresh your souls.] / Matthew 11:28-30 (AMPC)
WHEN WE'RE IN NEED OF SOUL-REST, WE HAVE DIRECT ACCESS AND AN OPEN INVITATION TO HIM AND ALL HE PROVIDES
All we have to do is go to the One saying, "Come".
how do we receive & remain at peace?
HOW TO RECEIVE & REMAIN AT/IN PEACE
Arrive at the understanding that if you have Him, you already have Peace. / John 14:27 (AMPC)
Go to Him daily. Constantly. We have full access to True Peace. Jesus left us His Spirit, Jehovah Shalom, God of Peace. Have faith and allowance for Him, within and through us. / John 14:27, Matthew 11:28-30, Galatians 5:22
Copy Him. / Matthew 11:29
Be a peace-maker. / James 3:13-18
Avoid envy and self-seeking. / James 3:13-18
Remain thankful to Him in all circumstances. / Colossians 3:15 (AMP)
Pray, petition, and thank him when tempted to worry. It's a weapon. / Philippians 4:6-7
Avoid being fleshly and sensually minded—work on remaining spiritually / Romans 8:6-8
Fight to focus on God when anxieties creep up. / Psalm 94:19
Look at His image rather than your own. / 2 Corinthians 3:18
Remind yourself of His sovereignty, stir up, and remain in awe of Him. / Proverbs 28:14
Remind yourself during the challenges of this life, He already overcame them all; your trust in Him will allow Him, as Peace, to rule. / John 16:33  
Thanks for reading a HolySmorgasBlog!
Much love and Shalom,
Kimberly Arland
HolySmorgasBlog.com
ADD'L SCRIPTURES TO STUDY & CHEW ON
I pray that you would be filled with wisdom and spiritual understanding (spiritual and mental intelligence combined) and increase in the correct knowledge of God. / Col 1:9-10
…to be carnally minded is death but to be spiritually minded is life and peace… / Romans 8:6 NKJV
Come to Me, all you who labor and are heavy-laden and overburdened, and I will cause you to rest. [I will ease and relieve and refresh your souls.] Take My yoke upon you and learn of Me, for I am gentle (meek) and humble (lowly) in heart, and you will find rest (relief and ease and refreshment and recreation and blessed quiet) for your souls. / Matthew 11:28-30 (AMPC)
Blessed (happy, fortunate, and to be envied) is the man who reverently and worshipfully fears [the Lord] at all times [regardless of circumstances], but he who hardens his heart will fall into calamity. / Proverbs 28:14 (AMPC)
Take My yoke upon you and learn from Me [following Me as My disciple], for I am gentle and humble in heart, and you will find rest (renewal, blessed quiet) for your souls. / Matthew 11:29 (AMP)
But the fruit of the Spirit [the result of His presence within us] is…peace…" Galatians 5:22 (AMP)
…we all, with unveiled face, continually seeing as in a mirror the glory of the Lord, are progressively being transformed into His image from [one degree of] glory to [even more] glory, which comes from the Lord, [who is] the Spirit. / 2 Corinthians 3:18 (AMP)
Who is wise and understanding among you? Let him show by good conduct that his works are done in the meekness of wisdom. But if you have bitter envy and self-seeking [selfish ambition] in your hearts, do not boast and lie against the truth. This wisdom does not descend from above, but is earthly, sensual, demonic. For where envy and self-seeking exist, confusion and every evil thing are there. But the wisdom that is from above is the first pure, then peaceable, gentle, willing to yield, full of mercy and good fruits, without partiality and without hypocrisy. Now the fruit of righteousness is sown in peace by those who make peace. / James 3:13-18 NKJV
In the multitude of my anxieties within me, Your comforts delight my soul. / Psalm 94:19 NKJV
I have said these things to you, that in me you may have peace. In the world you will have tribulation. But take heart; I have overcome the world / John 16:33 ESV
…continue to work out your salvation [that is, cultivate it, bring it to full effect, actively pursue spiritual maturity] with awe-inspired fear and trembling [using serious caution and critical self-evaluation to avoid anything that might offend God or discredit the name of Christ]. / Philippians 2:12 (AMP)
Who were chosen and foreknown by God the Father and consecrated (sanctified, made holy) by the Spirit to be obedient to Jesus Christ (the Messiah) and to be sprinkled with [His] blood: May grace (spiritual blessing) and peace be given you in increasing abundance [that spiritual peace to be realized in and through Christ, freedom from fears, agitating passions, and moral conflicts]. / 1 Peter 1:2 (AMPC)
SHOP OUR TORSO-POSITIVE T-SHIRTS